Despite the threat of bad weather and the occasional sprinkle, the Wiregrass Amateur Radio Club 2015 Spring Tailgate, on the square, in Headland, Alabama was a tremendous success.
The morning started off at Hardees, an hour before the "official" start time, as a bunch of anxious hams enjoyed the traditional coffee and a biscuit, except everyone's eyes were glued on The Weather Channel. Despite the threat of storms, we all headed off to the square, in downtown Headland, and began setting up for the day.
While we had the occasional sprinkle, here and there, the weather held up for an enjoyable Spring Tailgate.  The event was well attended, with many opportunities to obtain those special items that you can't live without.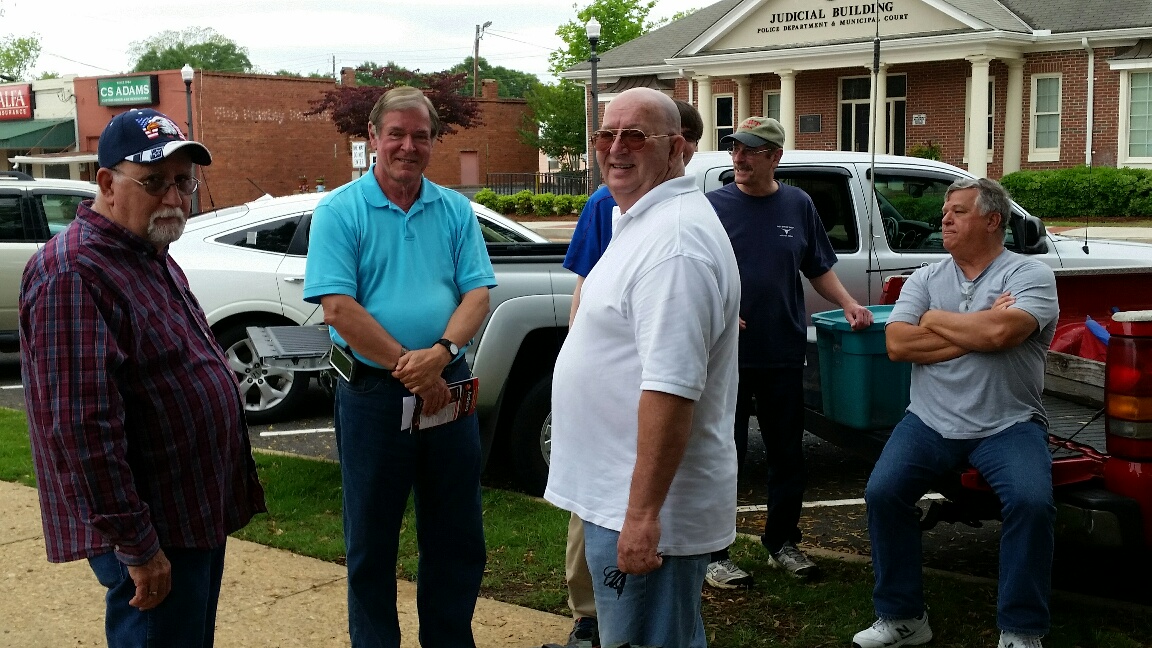 Greg Lane, N4KGL, made the trek up from Panama City to work a little portable QRP. Greg brought his new MTR v2, 3-band, CW only qrp rig, threw some wire up in the air, and started making contacts. It is truly amazing how tiny they can make radios these days. Thanks for sharing with us, Greg.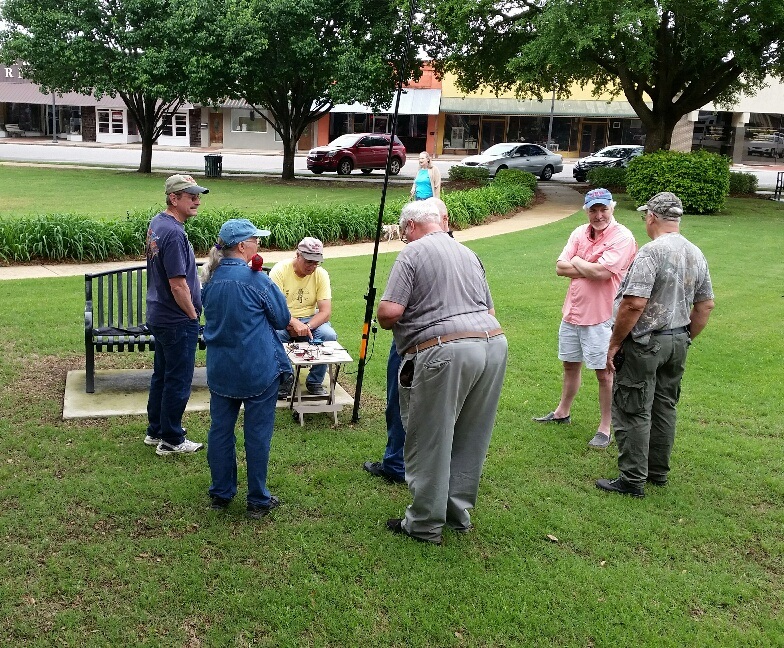 At the close of the Tailgate, Lee, KN5AER, won the grand prize and is the proud owner of a new Yaesu FT-2900 2M mobile transceiver. Congratulations Lee. I'm sure you will enjoy it.
We had a beautiful and tasty lunch under the Gazebo, followed by a VE testing session in the Henry County administration building – a great way to bring a close another WARC-sponsored Tailgate. A special thanks to all those who attended and congratulations to all of those passing their exams..